President's Welcome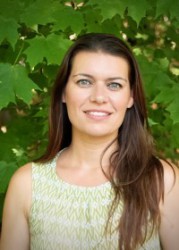 Happy October! I hope you all enjoyed your summer and were able to take a little time to relax and recharge.
I wanted to start off by thanking all our members for electing me in this position. I am honored to be serving as your president this year, and am looking forward to a great year with a fantastic board of directors! I would like to thank past president, Kristen Schreck, for her remarkable leadership and mentoring and congratulate Melanie Mott on her role as president-elect this year.
We have an exciting year ahead with several goals in the works. Starting with our NEW MAND Blog! In keeping up with current trends and technology we have changed our traditional newsletter format to a Blog. Our Director Laura Kim and Direct-elect Christina Ypsilantis of Member Communications have been working hard on the transformation along with our Director of Operations Maureen Kelly Gonsalves and our technology team. If you are interested in getting published, please send inquiries to: newsletter@eatrightma.org.
In addition, This year we plan to:
Update our MAND strategic plan to align with our new vision, mission and values which was updated last year.
Offer several exciting and new continuing education and networking events. As a reminder, our Socials for Success events are now open to all members!
Support and keep members updated on state and federal public policy issues relating to nutrition.
Increase member volunteerism and engagement
Please save the date for our Annual Nutrition Convention & Exposition (ANCE) Friday, March 29, 2018 at the Four Points Sheraton in Norwood.
Each year MAND recognizes exceptional Registered Dietitians in Massachusetts through awards. The categories include Outstanding Dietitian of the Year, Outstanding Dietetic Student, Emerging Dietetic Leader, Recognized Young Dietitian, and Recognized Dietetic Technician. Help us increase our submission rate this year! For more information, visit our Scholarships and Awards page.
It may seem hard to believe, but our nominating committee is already hard at work recruiting volunteers for next years board! Volunteering with MAND has been one of the best experiences in my career. It is a great way to learn new skills, improve current skills and provides an opportunity to network with some amazing leaders in our field. Please consider nominating yourself or a friend to work with us. Email our nominating committee at nominating@eatrightma.org for more details.
We will continue to keep you informed on the latest issues and MAND's efforts to promote and advance our profession.
I hope to see many of you at our MAND events throughout the year. Please introduce yourself if you see me, or feel free to reach out anytime with questions or comments: president@eatrightma.org.
Healthy regards,
Monica Lebre, MS, RDN, LDN
Monica Lebre, MS, RDN, LDN is the 2018-19 President of the Massachusetts Academy of Nutrition & Dietetics.  Email: president@eatrightma.org
---
Massachusetts Dietetic Education Foundation (MDEF) Scholarship Recipients 2018
The committee gave out three awards this year in the amount of $1000.00 each, one to Anabelle Harari for pursuit of a dietetic internship at MGH, one to Melanie Zakin for continuation of graduate studies at Sargent College, Boston University and one to Taelyr Hair for pediatrics studies at  the Coordinated Program in Dietetics at Framingham State University.  Congratulations to the following MDEF scholarship recipients:
MDEF $500 – Anabelle Harari, Dietetic Intern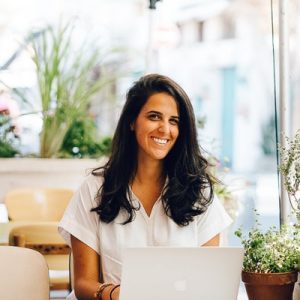 Anabelle graduated with her Master's in Nutrition Communications and Behavior Change from the Friedman School of Nutrition Science and Policy at Tufts University. Her background includes urban farming and public policy work with anti-hunger organizations across California. Anabelle is passionate about mindfulness and intuitive eating, and hopes to work with women struggling with infertility, hormone imbalances, and weight management. Anabelle will be an intern with Be Well Solutions in Cleveland, Ohio and complete her internship in October 2019.
Sodexo Undergrad $1,000 – Taelyr Hair, Framingham State University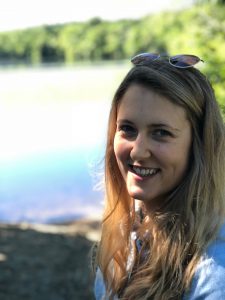 Taelyr is currently a master's student in the Coordinated Program in Dietetics at Framingham State University, and holds a B.S. in Film and Television from Boston University. After working in commercial production, her passion for food and health guided her to the field of nutrition and dietetics. Taelyr is working toward a future career in pediatric nutrition with a special interest in critical care and inborn errors of metabolism.
Sodexo Grad $1,000 – Melanie Zakin, Boston University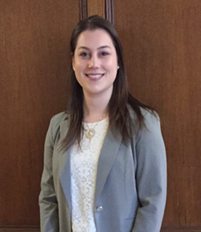 Melanie studied microbiology at the University of Michigan, and is currently in her final semester of the DPD/MS+DI program at Boston University. After her internship, she plans to work in the clinical setting, counseling patients with GI disorders and food allergies.
MDEF joins with RADA Cutlery to Fundraise for Dietitian Scholarships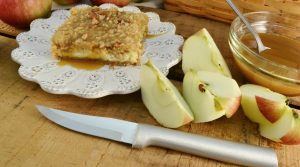 Please help us raise $3000 this year to fund scholarships for worthy candidates.  You get great knives and kitchen utensils at eye-popping savings and MDEF gets 40% of the cost.  Get your holiday gifts and make a wonderful charitable contribution at the same time.  Click here to be taken to RADA Cutlery.
---
Blog Deadline
Topic Consideration Deadline:  October 31, 2018
Approved Articles due by:  November 7, 2018
Please send all submissions to: Christina Ypsilantis and Laura Kim, editors of Today@MAND: newsletter@eatrightma.org.
Subscription Information
Any Academy member, no matter their state of residency, can select MAND as their affiliate association. We welcome members from all locations! MAND members who have chosen another affiliate state may inquire about how to become a Massachusetts Academy of Nutrition and Dietetics Supporter Member and start receiving all MAND benefits by e-mailing MAND's Administrative Director, Maureen Kelly Gonsalves, MEd, RD, at admin@eatrightma.org.
---
Volunteers Needed: Education Committee and ANCE Speakers Committee!
 We are looking for MAND members who are interested in joining these 2 committees for the 2018-2019 year!
 Education Committee: This committee plans 3 education events for the 2018-2019 year. Committee members assist in planning these events by determining topics, speakers, and locations as well as advertising to our MAND members.  Committee meetings are generally held via conference call a few times a year.
ANCE Speaker Committee: This committee helps to plan the educational sessions for ANCE 2019.  Members assist in reviewing and selecting the speakers for ANCE. They will serve as liaisons to speaker applicants during the review process and will serve as moderators during the sessions at ANCE.  There are typically 1 to 2 in-person meetings and possibly a few phone meetings. This committee is busiest from September through December but will continue assisting with the planning until ANCE (March 29, 2019).
If you are interested, please email adriennemhatch@gmail.com and include the committee(s) of interest.
---
The Healthy Incentives Program
By Winton Pitcoff
Some of Massachusetts' most vulnerable families have better access to fresh, healthy, local food thanks to the Healthy Incentives Program (HIP), a statewide program that provides a dollar-for-dollar match for each SNAP dollar spent on local fruits and vegetables purchased at farmers markets, farm stands, mobile markets, and Community Supported Agriculture (CSA) programs. By increasing access to locally grown fruits and vegetables for SNAP clients, the program seeks to benefit family and community health, and support farms and the local economy.
The program began in April 2017 with funding from the USDA, private foundations and the State. In the first year of the program, 37,500 SNAP families purchased more than $4 million worth of fruits and vegetables – 48% of those families included seniors and 27% included children. Those more than 60,000 individuals increased their fruit and vegetable intake by an average of one serving per day, which could mean public health savings of more than $1.1 million. That increase in sales also meant greater sustainability for the more than 200 Massachusetts farms that participate in the program, allowing them to contribute to the local economy by creating jobs and purchasing local goods and services, and helping them to sustainably steward land and natural resources, which has an additional positive impact on public health.
"The success of this program has demonstrated the pent-up demand. There is a myth out there that low-income people don't care about healthy food," said Christina Maxwell of the Western Mass Food Bank. Grace Sliwoski, Food Justice Program Coordinator at the Worcester Regional Environmental Council, which operates mobile farmers markets that accept HIP, reported that when customers first used the HIP program, "people were crying and embracing the market managers because they were so excited. The program enables them to eat well and eat enough."
Demand for the program was overwhelming, which resulted in funds being depleted and the program being suspended in April. Advocates pressed the legislature and administration to allocate additional funding, and succeeded in having the program restored in May. Thanks to an ongoing campaign led by the Massachusetts Food System Collaborative and supported by more than 125 organizations and 150 farms, the state also committed $4 million for the program in its fiscal year 2019 budget.
The Collaborative was created following the completion of the Massachusetts Local Food Action Plan in December 2015. The goals of the Collaborative are to promote, monitor, and facilitate implementation of the Plan, focusing on the Plan's four main goals: increasing the consumption of Massachusetts grown food; creating jobs in the food sector; protecting land and natural resources; and reducing hunger and food insecurity. The Collaborative leads advocacy campaigns that emphasize cross-sectoral collaboration, support equity and sustainability in the food system, and have the potential for significant impact through coordinated grassroots efforts, such as the Campaign for HIP Funding.
The Collaborative continues to advocate for increased funding for HIP, provides information about the program to SNAP participants and farmers, and facilitates a network to work collectively to grow the program to meet demand. For up-to-date information on the status of HIP and the Campaign for HIP Funding, please see https://mafoodsystem.org/projects/HIP/ and follow the Collaborative on Facebook. Email Director Winton Pitcoff at winton@mafoodsystem.org for more information or to get involved.
Winton Pitcoff is the Director of the Massachusetts Food System Collaborative.  Email: winton@mafoodsystem.org
---
The MAND Nominating Committee Needs Your Help!
The Nominating Committee is actively seeking fun, enthusiastic, and well motivated nominees for our 2019-2020 Board.
Does this describe YOU or a colleague of yours? If so, send an e-mail to nominating@eatrightma.org!
The following positions need to be filled for the 2019-2020 Board!
Secretary-elect
Director-elect Education
Director-elect Member Communications/Public Relations
Direct-elect Technology
Director-elect Socials for Success
Director-elect State Professional Recruitment Coordinator (SPRC)
Public Policy Coordinator-elect
Director-elect Reimbursement
Liaison-elect, Area Associations and Dietetic Practice Groups (DPGs)
Nominating committee members (2)
State Policy Representative-elect
Direct-elect Socials for Success
Massachusetts State Delegate