---
MDEF joins with RADA Cutlery to Fundraise for Dietitian Scholarships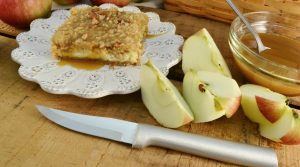 Please help us raise $3000 this year to fund scholarships for worthy candidates.  You get great knives and kitchen utensils at eye-popping savings and MDEF gets 40% of the cost.  Get your holiday gifts and make a wonderful charitable contribution at the same time.  Click here to be taken to 
RADA Cutlery
.
---
Blog Deadline
Topic Consideration Deadline:  December 31, 2018
Approved Articles due by:  January 7, 2018
Please send all submissions to: Christina Ypsilantis and Laura Kim, editors of Today@MAND: newsletter@eatrightma.org.
Subscription Information:
Any Academy member, no matter their state of residency, can select MAND as their affiliate association. We welcome members from all locations! MAND members who have chosen another affiliate state may inquire about how to become a Massachusetts Academy of Nutrition and Dietetics Supporter Member and start receiving all MAND benefits by e-mailing MAND's Administrative Director, Maureen Kelly Gonsalves, MEd, RD, at admin@eatrightma.org.