We are excited to congratulate our 2020 MAND Award Recipients!
Outstanding Dietitian: Chrissy Caroll, MPH, RD, LDN, ACSM-cPT, USAT Level I Triathlon Coach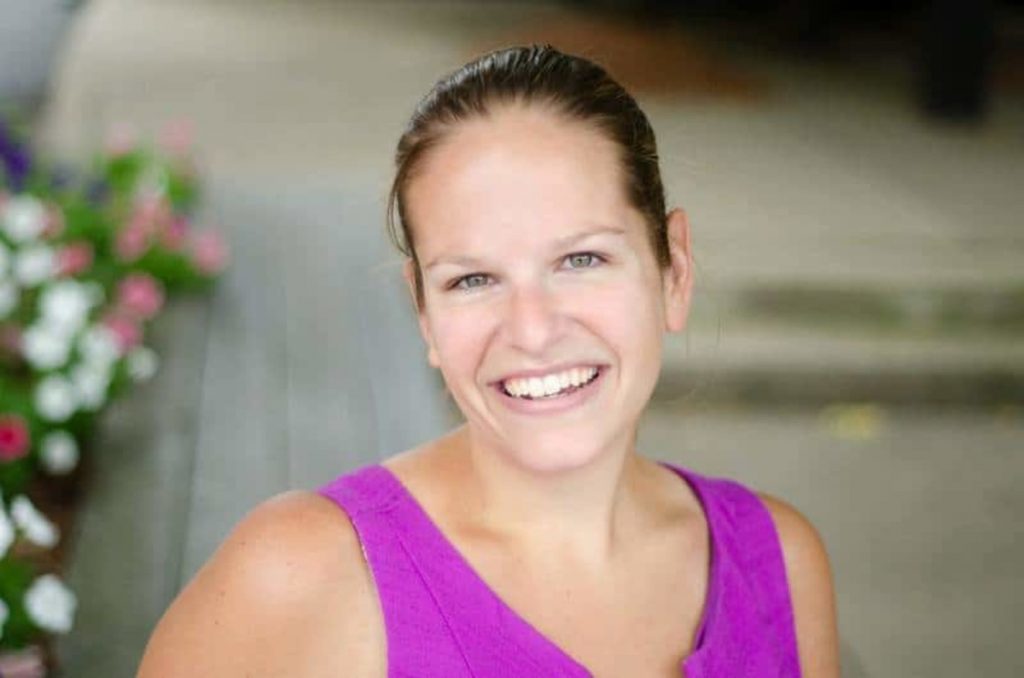 Chrissy Carroll is a vibrant Registered Dietitian blogger and social media enthusiast. She started her career teaching nutrition in the public-school setting through SNAP-ED. She has since navigated several iterations of entrepreneurship. After a while, Chrissy realized that she truly loved something she had been doing on the side – blogging. Over the last six years, Chrissy has grown Snacking in Sneakers tremendously, reaching more than 70,000 people each month.
After finding success in building her own blog and social media platforms, Chrissy became passionate about helping other dietitians and students see the value in blogging. She's worked as a preceptor for students, spoken at several state AND meetings, and shares helpful blogging tips with other dietitians whenever she gets the chance.
Blogger at Snacking in Sneakers
Author of "Eat to Peak: Sports Nutrition for Runners and Triathletes"
---
Recognized Young RD of the Year: Amy Branham, MS, RD, LDN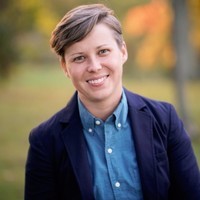 Amy Branham currently works for UMass Extension as a SNAP-Ed Multi-Level Specialist. In this role she oversees policy, systems and environmental change strategies as a new initiative to support SNAP-Ed programming. As a past MAND Board member, Amy served as the first Diversity Liaison, leading a team of MAND volunteers to receive the first Academy of Nutrition and Dietetics (AND) funding for Diversity Initiatives in 2016. Amy enjoys thinking big, speaking out, and creating strategies and vision to support future programs and program equity.
---
Emerging Dietetic Leader: Nicole Chenard
For the past several years, hired through her private practice, Major League Nutrition, LLC, Nicole has been working with the Sports Medicine team at MGH to fulfill its mission to serve a special forces veteran military group. In addition to this, for the past several years she has been what the leadership calls a "Master Class" Healthy Lifestyle Coach and Dietitian for the Dana Farber Cancer Institute's Breast Cancer Weight Loss Study (aka BWEL). Nicole is exceptionally effective in coaching these participants who have challenging life circumstances, determined to help them succeed while meeting them there they are and maximizing long-term engagement and retention. Furthermore, Nicole has been volunteering with the Red Cross Boston Marathon Medical Team since 2013 and successfully finished the Boston Marathon in 2016 as a team member of Boston Police's Operation Progress. She continues to raise funds for charity drives each year. A couple of her favorites are the Falmouth Road Race for the Dana Farber Cancer Institute Team and the Bike for MS on Martha's Vineyard.
In 2019 Nicole pioneered the role of Adjunct Professor of Performance Nutrition at Lasell University, the first registered dietitian to fill the role. In the community, she goes out of her way to help educate the public by organizing and delivering nutrition education to the attendees of the Boston Seafood Festival, the Let's Talk About Food Festival, and recently joined, with fellow MAND members, the coalition for Provider Nutrition and Medical Education at the Food is Medicine in Massachusetts State Plan initiative (aka FIMMA). This advocacy for policy reform stems from her experience as an AmeriCorps volunteer in the Rio Grande Valley of Texas on the Mexico border where she collaborated with professionals across the state to bring in health educators to the most Obese City in America at the time, McAllen, TX.
---
Outstanding Dietetic Educator of the Year: Dr. Kathrina Prelack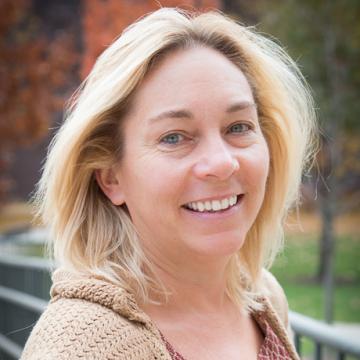 Dr. Prelack graduated from Syracuse University with a dual degree in Nutrition Science and General Dietetics. She completed her dietetic internship at Massachusetts General Hospital in Boston, Massachusetts. While a practicing dietitian, she earned her doctoral degree in Human Nutrition from Tufts University, where she serves as an adjunct associate professor. She has served as the Director of Clinical Nutrition at Shriners Hospitals for Children in Boston, for more than 20 years, where she continues to do research and collaborate as a Scientific Investigator. Dr. Prelack has been an instructor at Simmons University since 2014, and has recently joined the faculty as an Assistant Professor in Nutrition.
Dr. Prelack is dedicated to helping students develop their clinical nutrition and counseling skills with a focus on evidence based, culturally competent provision of care.
---
Outstanding Dietetic Preceptor of the Year: Stephanie DiRocco, MS, RD, LDN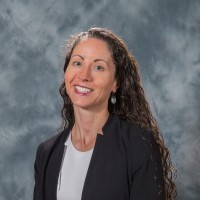 Stephanie DiRocco is the Clinical Nutrition Manager at UMass Memorial HealthAlliance-Clinton Hospital. She has over 15 years of acute care experience and oversees inpatient nutrition dietitians; outpatient diabetes and nutrition dietitians, nurses and certified diabetes educators; outpatient oncology nutrition dietitians; dietetic interns; as well as hosts and volunteers in the food service department. She is also a board member to Growing Places, and represents the hospital and nutrition department within the community. She loves that every day is different at her job, the opportunities to mentor and develop dietetic interns and dietitians, and make a positive impact and difference in patients' lives.
---
Outstanding Dietetics Students: Leslie Caiola and Rachel Andrade, MS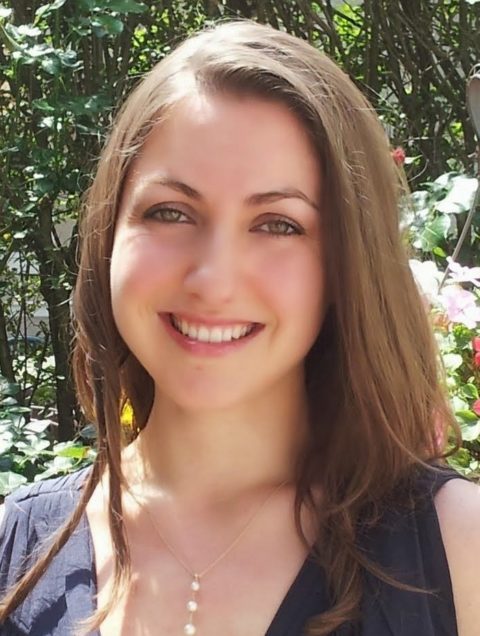 Leslie Caiola is a master's student at Boston University (BU) and is starting her dietetic internship at Boston Medical Center this summer. Dietetics is a career change for Leslie, having earned a degree in theatre arts management and worked in Broadway/off-Broadway theater and fundraising prior to BU. While pursuing her degree, Leslie was the staff coordinator for the BU Sargent Choice Nutrition Center, supporting the team of seven registered dietitians and mentoring a team of undergraduate student employees. Passionate about creating opportunities and resources to help others, Leslie established an interprofessional cooking group for BU's Aphasia Resource Center, created inclusive healthy eating workshops for Special Olympics, and established a monthly nutrition group for BU Dental School staff members. Leslie served as an ambassador for the BU nutrition program with a special interest in helping potential students considering a career change and part-time enrollment. Leslie volunteers at the Women's Lunch Place and Special Olympics and served on the board of the BU Women's Guild.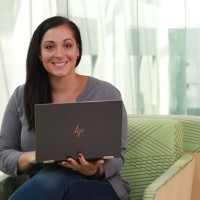 Rachel Andrade is a graduate student at Framingham State University in the Coordinated Program in Dietetics. Her current degrees include a BS in Food and Nutrition. Rachel is a career changer with prior experience in training and leadership roles, including creation and facilitation of learning and development content in a corporate retail environment and instructing meal preparation and cooking skills lessons. Rachel would like to pursue a career in dietetics which focuses on pediatrics, women's and family wellness, as well as teaching at the college level. She is also a full time mom!
---
Blog Deadline
Topic Consideration Deadline: Last day of each month
Approved Articles due by: 15th of the month
Please send all submissions to: Sierra Parker and Dana Steinmetz, editors of Today@MAND: newsletter@eatrightma.org.
Any Academy member, no matter their state of residency, can select MAND as their affiliate association. We welcome members from all locations! MAND members who have chosen another affiliate state may inquire about how to become a Massachusetts Academy of Nutrition and Dietetics Supporter Member and start receiving all MAND benefits by e-mailing MAND's Administrative Director, Maureen Kelly Gonsalves, MEd, RD, at admin@eatrightma.org.