How do you address yourself when you enter a client's personal space, might it be their hospital room, residential housing, or virtual? Jay Patruno begins with his pronouns, he/him, and immediately creates an active approach to dismantling bias. Read below to learn more about his career path. Finally, we check in with expert Jillian Allen as she explains the science and consequences of yo-yo dieting and weight cycling.
Don't forget you can also contribute to the MAND blog! We welcome all submissions.
---
DEI Spotlight: Jay Patruno, RD, LDN, CPT
This month we are proud to feature registered dietitian Jay Patruno (he/him). An advocate for health equity for the LGBTQIA+ community, he has presented at FNCE, Framingham State, and Boston University. His interest in nutrition was sparked by his mother as he was coming into his own as a gay male in a place of low diversity. From a multicultural family of Italian and Puerto Rican descent, he dreamt of becoming a chef. Drawn to the idea of merging his love for cooking with science, he decided to pursue a career in dietetics at Boston University. He enjoys revitalizing comfort dishes with nutrition boosting components. "Food is a means of communicating to people you love and care about them. I believe food can heal. Within my community I see so many maladaptive behaviors around food and weight."
After an internship at Brigham and Women's Hospital Jay began his career as a clinical dietitian. "As I had more experiences I developed a passion for providing affirming, inclusive care for queer folks,"states Patruno. Currently working in a residential eating disorder facility, he integrates client-centered and inclusive care in a meaningful way. "You really see how the diet culture we are surrounded by has created stigma around the way people look and act," he says. Jay takes an active approach to identifying self bias that may hinder the patient-practitioner connection. When he enters a patient's room, he begins the conversation with something that is not a cultural norm; he shares his pronouns. Jay says he knows how it feels to experience intolerance for simply existing. Not every patient understands why he addresses gender identity. When asked if he ever feels uncomfortable, Jay says being in the role of the clinician who yields the power helps. He recognizes that he has to work harder to influence patients who harbor bias. Yet for many, it is refreshing when he greets them with his pronouns. "They physically relax. It is not a common practice. You change the game and set the bar in a way they have never experienced. You have the opportunity to have a different experience and hopefully a better one."
His commitment to diversity in the field of nutrition has manifested in a leadership position for Boston Alliance for Diversity in Dietetics. He participates in mentorship, education, and scholarship activities for students of diverse backgrounds. This year marks other new pursuits as well. In collaboration with eating-disorder informed colleagues, he launched The Tea with 3 RDs. The podcast covers a wide range of topics such as LGBTQIA+ folks, eating disorders, exercise, and perinatal nutrition. He also founded the telehealth-based nutrition practice, Digital Dietitian. Clients can expect a "big picture approach," focusing on small behavior changes that build up over time. Eventually he hopes to tailor his practice to incorporate cooking and intentionality in the kitchen. Jay says, "I do plan to draft my own cookbook one day, but there is so much on my plate already who knows when this will materialize!".
---
"Food is a means of communicating to people you love and care about them."

Jay Patruno, RD, LDN, CPT
---
Reasons to Let Go of Yo-Yo Dieting in 2021
With 2021 on the horizon, many may be thinking about New Year resolutions. Consistently, one of the most popular resolutions is to eat healthier and lose weight. While many will start this New Year with good intentions, marketing efforts will peak simultaneously persuading people to buy programs or products that promise rapid results and instant satisfaction. Although these programs and products may work for a period of time, many fail to disclose the impact of rapid weight loss on health.
Consumers who fall into the trap of rapid weight loss may be at increased risk of "yo-yo dieting," also known as weight cycling (1). Behaviors including restriction, purging, over exercising, dehydration, and laxatives are frequently used (2). While these behaviors may be normalized or promoted in our current culture, they are problematic and counterproductive to health.
Metabolic adaptations occur in response to rapid weight loss in order to conserve energy, promote intake, and retain lean body mass (2). As an example, metabolic rate decreases, hunger hormones increase, and fullness hormones decrease in efforts to defend baseline body weight. Such adaptations will slow weight loss progress, and often result in weight regain.
Health is a marathon, not a sprint, which is why thinking long term is important. Research suggests that weight cycling stresses several systems of the body, such as the cardiovascular and endocrine systems (3). Research conducted at the US Army Research Institute of Environmental Medicine found US Army soldiers with a history of weight cycling were more likely to have higher BMI, use undesirable weight management strategies, and to report high stress (Allen et al., not yet published).
Weight cycling has also been associated with body dissatisfaction and poor mental health (4). Cycles of weight loss and regain often leads to body shame and guilt that may perpetuate unhealthy behaviors (5).
"Yo-yo dieting" is intricately connected with mental, emotional, social, financial and spiritual health, and can deplete these areas of wellness. Because the relationship between body satisfaction, weight management behaviors and health outcomes is so complex, it is vital that our behaviors empower us to create sustainable changes for optimal quality of life and wellbeing.
As you ring in the New Year, avoid dieting schemes that appear "extreme" or promote fast results. Instead, be kind to your body and focus on long-lasting healthy habits such as:
Adding more fruits and vegetables to meals
Drinking more water
Increasing fiber intake
Adding plant based proteins
Adding enjoyable movement
Prioritizing sleep and rest
Increasing mindfulness
More acceptance of your body and the bodies of others
Working to achieve this mindset shift does not happen overnight and is more effective with support. Work with a registered dietitian nutritionist to find what works for you.
Disclaimer: The views expressed in this article are those of the authors and do not reflect the official policy of the Department of Army, Department of Defense, or the US Government.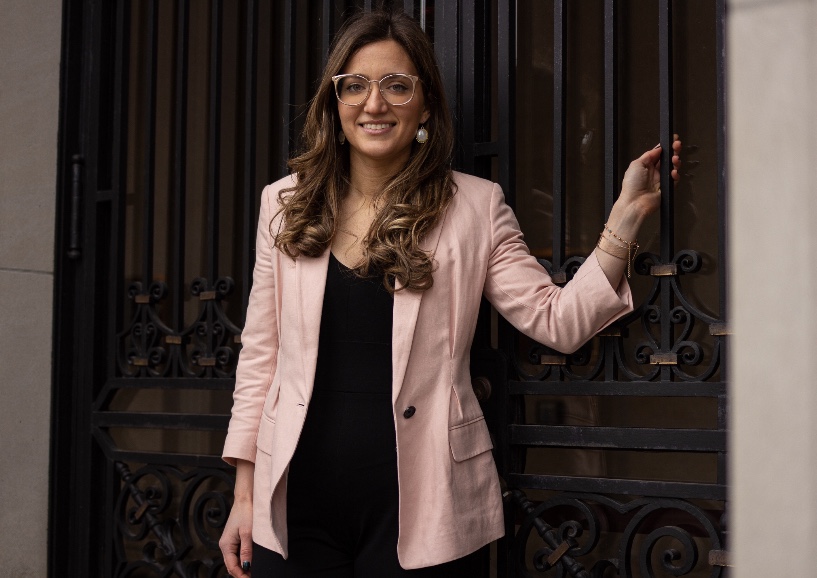 Jillian Allen MS, RD, LDN works with the United States Army Research Institute of Environmental Medicine in the Military Nutrition Division, assisting in research aimed at improving warfighter health and performance. She also helps run the school nutrition program for the public school district in Lynnfield, Massachusetts as well as providing personalized nutrition counseling and workshops through her practice Whole Balanced Nutrition.
References:
Montani, J, Viecelli, A, Prévot, A. et al. Weight cycling during growth and beyond as a risk factor for later cardiovascular diseases: the 'repeated overshoot' theory. Int J Obes 2006;S58–S66. https://doi.org/10.1038/sj.ijo.0803520
Senekal M, Lasker GL, van Velden L, Laubscher R, Temple NJ. Weight-loss strategies of South African female university students and comparison of weight management-related characteristics between dieters and non-dieters. BMC Public Health 2016;16(1):918. doi: 10.1186/s12889-016-3576-x. PMID: 27586376; PMCID: PMC5009639.
Greenway FL. Physiological adaptations to weight loss and factors favouring weight regain. Int J Obes 2015;39(8):1188-1196. doi:10.1038/ijo.2015.59
Montani JP, Schutz Y, Dulloo AG. Dieting and weight cycling as risk factors for cardiometabolic diseases: who is really at risk? Obes Rev. 2015;16(Suppl 1):7-18.
Bodell L, Forney KJ, Keel P, Gutierrez P, & Joiner TE. Consequences of making weight: A review of eating disorder symptoms and diagnoses in the United States Military. Clin Psychol 2014:21(4):398-409. doi:10.1111/cpsp.12082
---