Is it true! Yes- 2021 is here. Maybe many people are not thinking of New Year's Resolutions and are focused on the COVID-19 vaccine or politics, but hopefully here at MAND we can remind you that today and every day is a chance to empower your clients, friends, family and self with positive goals. Sangeeta Pradhan shares her tips and strategies.
Must-read strategies to get into the pink of the New Year! 
Posted on January 1, 2018 by Sangeeta Pradhan RD, CDE
Edited with permissions by Sierra Parker, RD, LDN, CNSC, director of member communications and public relations for MAND, specifically for the MAND Blog. 
That elusive New Year's Resolution! Losing weight or switching to a healthier diet is often one of the most popular New Year's resolutions. Unfortunately, over one third of resolutions are abandoned because they are not always realistic and the specific steps to achieve them are not defined.
Given all this, here are some strategies to share with clients.
Complete meals count: Combine whole grains with lean protein and healthy fats to create complete meals. Epidemiological and clinical studies demonstrate that intake of dietary fiber and whole grain is inversely related to obesity, type 2 diabetes, and possibly cancer and cardiovascular disease.  Likewise, we need a certain minimal amount of fats, primarily whole plant fats, for a variety of functions, but especially for satiety, or to prevent that all too familiar, after meal grazing.
Power up with plant power: Chock-full of nutrients and fiber, a plant based diet, unlike the western diet high in animal protein, has been associated with lower risk of chronic disease such as diabetes, heart disease, and with favorable changes in gut bacteria. As well, they promote increased sustainability and are much better for the environment. 
Listen to your gut instinct: As the gut microbiome emerges as the most exciting frontier in medicine today, we know that diets high in specific types of fiber called prebiotics allows the proliferation of probiotics or protective bacteria that are associated with good health. This solidifies the case in favor of plant based foods, but we can also boost the number of good bacteria in our GI tract by consuming fermented foods such as yogurt, kefir, kimchi, etc that contain live and active cultures of beneficial bacteria such as Lactobacillus or Bifidobacterium.
Cook your way to good health: Cooking is the most effective way of ensuring you get the right things for your body, but it is important to try prepping a few items ahead of time. Here are a few ideas:
Cook whole grains such as wild rice, farro, barley or quinoa and refrigerate.
Toss arugula, spinach, etc with tuna or canned beans for protein, and throw in the precooked grains.
Scramble eggs with sautéed veggies, sprinkle with your favorite dried herbs, and stuff into a high fiber pita pocket or wrap.
Bake a vegetable and cheese fritata ahead of time and serve with toasted whole grain bread.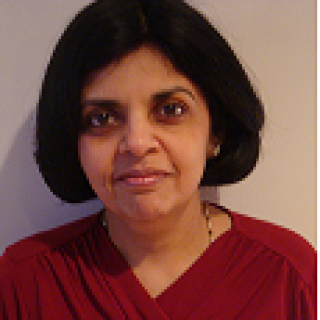 As a parting thought, I always believe in "reaching for the low hanging fruit" as the saying goes. Teach your clients to do the same this New Year and Happy Holidays!  
Sangeeta Pradhan, RD, LDN, CDE is a Registered Dietitian and Certified Diabetes Educator. She work as the Diabetes Program Coordinator of a large physician practice group in the Metro-West Boston area. Check out her blog for more information.
---
Do you want to contribute to the MAND Blog?
We just ask that it is less than 500 words, and you please submit a photo with a short personal biography to include with the post.
Consider writing your own feature article and send your submission to Sierra Parker and Dana Steinmetz, editors of Today@MAND: newsletter@eatrightma.org.