Join us on March 10th for our inaugural Day of Giving! Every donation counts, and every penny goes to a future RDN to cover student expenses in scholarship awards.
---
Please join us in support of the Massachusetts Dietitians Education Foundation (MDEF) to raise scholarship funds for future RDs! The first annual Day of Giving will be on March 10, 2021 which is RD Day. We are hoping for 100% participation – every little bit counts! If each of our 2,000 members donated $10, we would be able to fund scholarships to deserving students for years to come. Also, 100% of the proceeds will go directly to MDEF and your donation is tax-deductible . This year, MDEF is partnering with the MAND Diversity, Equity, and Inclusion Committee to provide a new scholarship to a deserving Massachusetts RD-to-be from an under-represented group(s) within the dietetics field. Follow along on social media for more updates prior to the Day of Giving!
MDEF Website: https://www.eatrightma.org/page/massachusetts-dietetic-education-foundation-mdef
PayPal Address: https://www.paypal.com/donate?token=92B50KqRd4I8MRcH8aWu-WVHFII7FYMMOPZ5TWkTogRJ0d-bLQpWHmww7YYhQ-z_HmhAcT1rJoLRBgLs
Venmo: (@MDEF-MA)
Mailing address for checks: Massachusetts Academy of Nutrition and Dietetics, PO BOX 68, Medway, MA 02053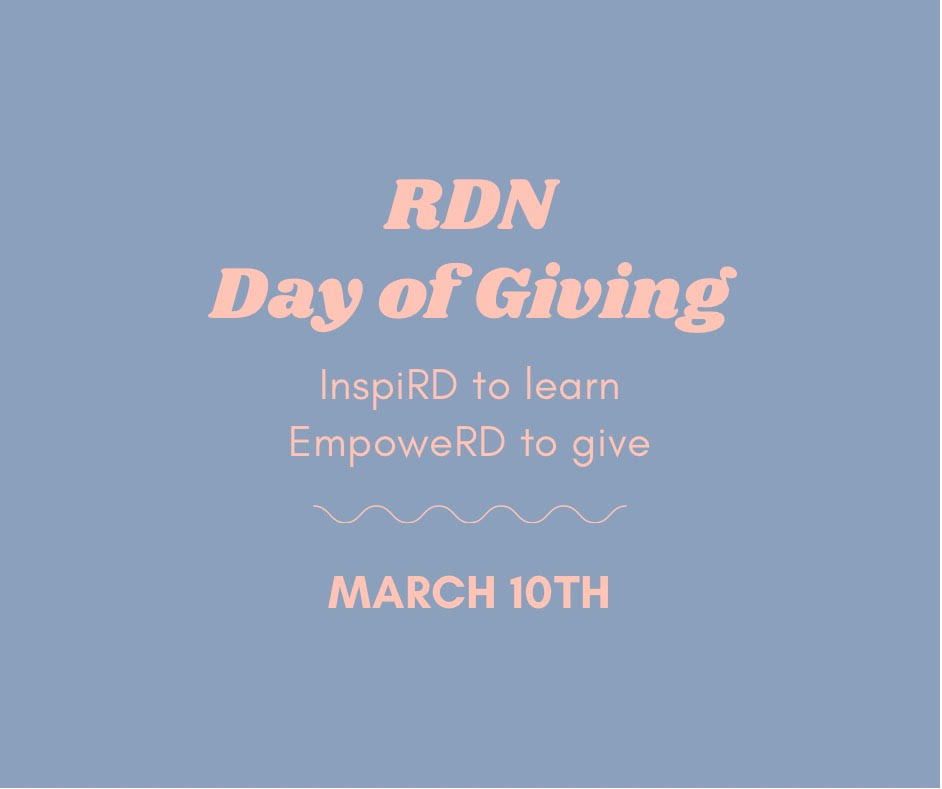 ---
Do you want to contribute to the MAND Blog?
We just ask that it is less than 500 words, and you please submit a photo with a short personal biography to include with the post.
Consider writing your own feature article and send your submission to Sierra Parker and Dana Steinmetz, editors of Today@MAND: newsletter@eatrightma.org.