Cannabis as medicine has been generating curiosity and interest in the dietetic community in recent years. From culinary nutritionist to holistic cannabis practitioner, Janice Newell Bissex, MS, RDN, FAND, is passionate about educating clients and health professionals on the therapeutic benefits of cannabinoid therapy and reducing the stigma surrounding cannabis
to give individuals an alternative treatment route.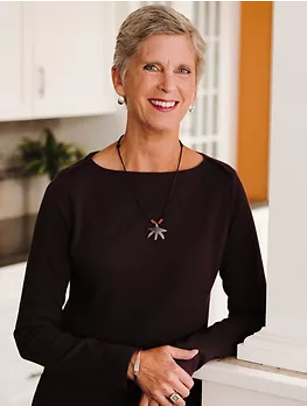 Janice is a Holistic Cannabis Practitioner, RDN and cookbook author. Janice advises clients on access, proper cannabinoid ratios, dosing, best consumption methods, and cooking with cannabis at Jannabis Wellness. As program director of Cannabinoid Medical Sciences and professor of cannabis therapy at John Patrick University School of Integrative and Functional Medicine Janice's goal is to educate health professionals on the therapeutic benefits of cannabinoid therapy.
In her recent seminar on April 5, 2022, hosted by the Central Massachusetts Dietetic Association, Janice discussed the components of the endocannabinoid system and its role in homeostasis. Cannabidiol (CBD) has been shown to offer health benefits like pain relief, anti-inflammatory, anti-bacterial, anti-depressant, bone health and many others. Cannabinoid receptors are found all throughout the body and non-receptor pathways modulate homeostasis with therapeutic value for a range of diseases.
Janice addressed different methods of cannabis or CBD administration, and why some methods might work better for individual clients than others, factoring in potential drug interactions and conditions. She also offered advice on what to look for in finding a quality CBD product. It is important to look for independent lab testing, full or broad spectrum versus isolate products, organically grown in the USA.
The seminar was dynamic and full of useful and practical information. Janice left the participants engaged with a better understanding of the benefits of cannabis and some of the key components of what every dietitian should know about the potential of cannabinoids in healthcare.
To learn more about the benefits of cannabis and CBD, purchase Janice's books "Simple Guide to CBD, Fact, Fiction, and a Path Forward", and a "Simple Guide to Cannabis Gardening, From Seed to Weed" available at Jannabis Wellness. Janice has a number of speaking engagements and events so stay tuned on her site for more. Follow her for daily doses of content on Facebook, Twitter, and Instagram.