MAND BLOG

National School Lunch Week: What's On Your Playlist? Celebrated Across the Nation
By Shennie Quintanilla, MS, RDN
School lunch is not what it used to be in yesteryears. Districts across the nation are cooking scratch-made tasty meals, enhancing culinary skills, reducing food waste, and supporting local agriculture. School districts are hiring more and more dietitians to provide a variety of essential department functions, from menu planning, community engagement, coordinating farm to school opportunities, promotional planning, to leading the department as directors.
National School Lunch Week is an initiative developed by the School Nutrition Association as a way to engage and get students involved in participating in school meal programs by selecting a full and complete meal to fuel them for the rest of the school day. This will be the second year celebrating this promotional event in Cambridge, MA. As a dietitian working in school nutrition, my goal is to help students build healthy habits by bringing awareness and knowledge of the filling and diverse meals our team brings to the cafeteria. The theme this year, What's on Your Playlist?, emphasizes the communal experience brought by sharing music and meals. The special menu created for school lunch week brings student favorites, such as our Burger Bar, and new additions, like Build Your Own Waffle & Stack Up Your Potato Wedge Bar. Pears, the Massachusetts Harvest of the Month, were celebrated with a Brunch Pear Salad. Lucky tray giveaways of age-appropriate prizes were organized for the elementary schools, and students at upper schools who ate school lunch every day during the week were raffled into a drawing for musical tickets for the local high school musical.
Districts are devising innovative ways to feed hungry students during the school day, while balancing the line of exploring menu and health trends, complying with USDA regulations, all while staying within a budget. Cambridge Public Schools Food & Nutrition Services strives to provide high quality meals using local and wholesome ingredients to the students of Cambridge. To stay updated on school nutrition & see what's happening in Cambridge Food & Nutrition Services, follow along on Twitter @CPSD_Nutrition!

Shennie Quintanilla, MS, RDN, works in school nutrition with Cambridge Public Schools Food & Nutrition Services. She also serves on the MAND Executive Board as Social Media Manager.

5 Ways to Use Your Thanksgiving Leftovers
Co-written by: Christina Chu, CPT, a Boston University Dietetics Student for Skylar Griggs, MS, RD, LDN. Originally posted on Newbury Street Nutrition.
For some, the days after Thanksgiving is almost better than the day of. Turkey, stuffing, Brussel sprouts, and sweet potatoes integrate into meals long after Thursday. While chowing down on leftovers can be dull, here are some recipes to spruce up your leftovers:
Preheat your oven to 500°F. Roll out whole wheat pizza dough. Use the cranberry sauce as the base and top with leftover pulled turkey, stuffing, and mashed potatoes. Bake for approximately 10 minutes or until the crust is golden.
Benefits: Fiber in the whole wheat dough, manganese and vitamin C in the cranberry sauce.
Turkey and Cranberry Fried Rice
In a heated pan, stir together cooked brown rice, leftover turkey, Brussel sprouts, sweet potatoes, butternut squash, and the remaining leftover vegetables you have. Use leftover gravy as your sauce, and add about 3-4 eggs, stir until cooked. Serve with a side of cranberry sauce.
Benefits: Vitamin C and K in the Brussel sprouts, vitamin A and C in the sweet potatoes, vitamin B12 in the eggs.
Pilgrim's Breakfast Sandwich
Between two pieces of whole-wheat toast, waffle, or English muffin, spread leftover cranberry sauce, and layer with mashed potatoes, pulled turkey, and a cooked egg.
Benefits: Iron and lean protein in the turkey, fiber in the whole-wheat grains.
Preheat the oven to 375°F. In a large mixing bowl, incorporate your leftover stuffing with eggs (roughly one egg per one cup of stuffing). Scoop this mixture into a greased/non-stick muffin tin and bake for 20 minutes or until the tops are browned. Serve with a side of cranberry sauce or gravy.
Benefits: Manganese and vitamin C in the cranberry sauce.
Don't let the bones go to waste! After pulling (almost) all the meat off the bones, Add to a crockpot with onions, carrots, celery, peppercorn, parsley, rosemary, and garlic. Add enough water to above three inches of everything submerged. Cook on low for about 24 hours (if you are doing this in a regular pot, bring to low boil and simmer for at least two hours) and strain. Season with salt and pepper to taste, let cool, and use for soups (1 week in the fridge refrigerated or frozen for 6 months).
Benefits: Calcium and collagen in the turkey bones, vitamin K and C in the parsley, vitamin A and C in the carrots.
Sky's Scoop:
Saving even the turkey bones can be useful for making a healthy meal. Specifically, components like collagen benefit your hair, skin, and bones.
Don't just settle for regular Thanksgiving leftovers; use them in one of the recipes above!
Christina Chu, CPT, is a Boston University Dietetics Student in the MS/DI program. She is currently located at Beth Israel Deaconess Hospital in Needham. Be sure to check out her website.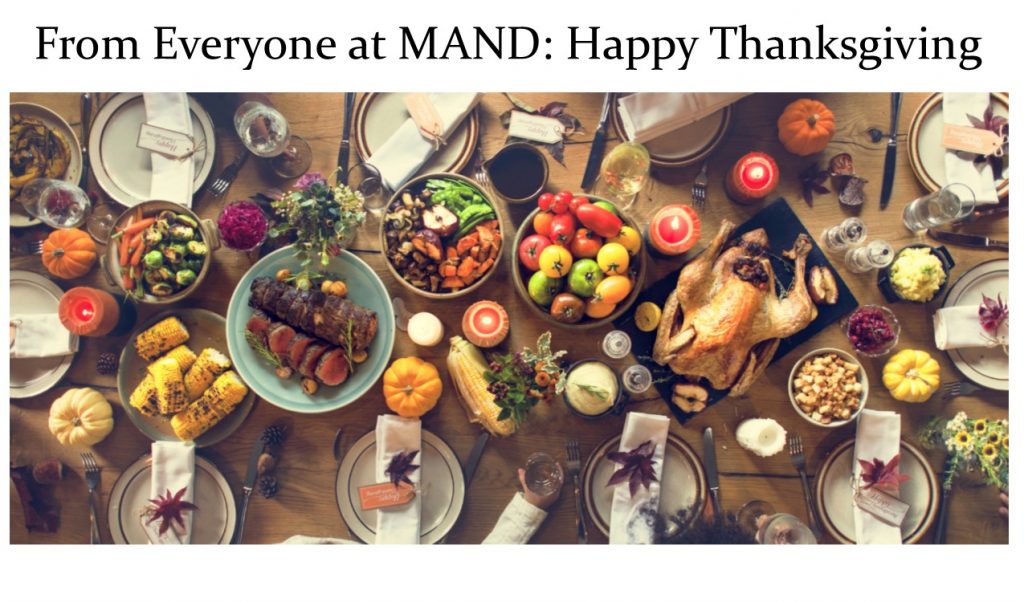 ---
Blog Deadline
Topic Consideration Deadline: Last day of each month
Approved Articles due by: 15th of the month
Please send all submissions to: Laura Kim and Sierra Parker, editors of Today@MAND: newsletter@eatrightma.org.
Any Academy member, no matter their state of residency, can select MAND as their affiliate association. We welcome members from all locations! MAND members who have chosen another affiliate state may inquire about how to become a Massachusetts Academy of Nutrition and Dietetics Supporter Member and start receiving all MAND benefits by e-mailing MAND's Administrative Director, Maureen Kelly Gonsalves, MEd, RD, at admin@eatrightma.org.