MAND 2020-2021 President's Welcome
Hello MAND Members!
Normally this time of year is busy, and often symbolic of a fresh & crisp fall start. This year takes on more meaning. We are in a place of challenge and uncertainty. If you had asked me a year ago if I thought my year as President would be during a pandemic filled with unknowns, I wouldn't have even dreamt it. With that being said, in a time of challenge and uncertainty, I want you to know that I am certain this year with MAND will be full of community and creativity. My goals are to continue providing continuing education opportunities, networking opportunities (whether virtually or in-person as permitted) and continue our impact on public policy and diversity & inclusion within our community and profession.
I have already witnessed many members of our Board express such innovative ideas for the year ahead! I truly cannot wait for you to see what we have in store. We will continue to adapt and keep up our MAND momentum.
I am so honored to lead MAND for this year and to be surrounded by such incredibly passionate dietetics professionals.
In health,
Christina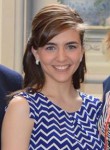 ---
Healthy French Toast Casserole Recipe
By Shelby Burns, MS/RD/LDN
I am sure I am not the only one baking up a storm during Covid-19, especially seeing as many baking products seem to be in short supply. As we navigate these uncertain times, baking can be a form of stress relief and bring joy and comfort to our homes. However, it can also bring the unwanted "quarantine-15" if overdone. Here I share a healthy take on a comfort food recipe that has brought both deliciousness and comfort to my day. It's a great spin on a classic dish that can be eaten any time of day! (and makes lots of leftovers)
Ingredients:
1 cup stevia/truvia brown sugar
1/2 cup butter (melted)
3 TBSP Cinnamon
3-4 tart apples
1/2Cup craisins
6 eggs
1/2 cup skim milk or milk of choice
1 TBSP vanilla extract
1 loaf bread of choice
2 Cups 2% Milk
Directions:
Combine brown sugar, butter, cinnamon in a bowl
Add sliced apples, craisins to mixture and toss then transfer to a 9X13 inch pan
Arrange bread slices over mixture in pan until covered
Mix eggs, milk, vanilla extract in a bowl then pour over bread in pan; add more cinnamon on top if desired
Bake 375 degrees for 35-40 minutes then let sit for 5 minutes.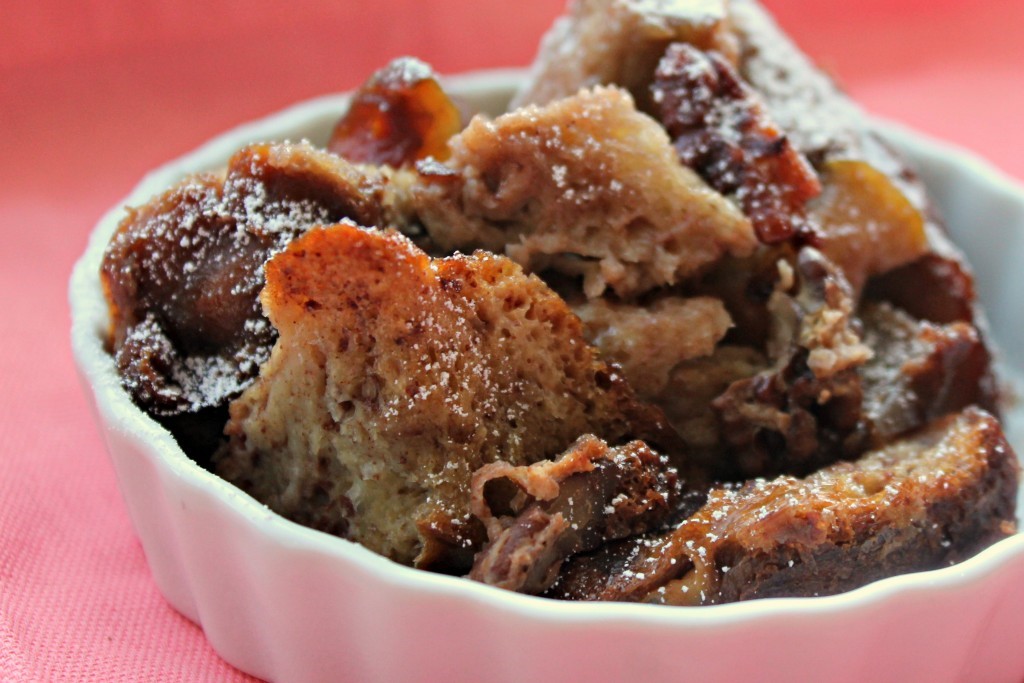 Shelby is a Registered Dietitian based in Boston, MA. She previously served as our Awards Chair and is a dedicated professional with a rich knowledge-base in sports nutrition, medical nutrition therapy, motivational interviewing, and weight loss counseling.  She has a demonstrated history of working in the hospital and health care industry however, growing up,  she always knew she wanted to work in health and wellness, with a focus on disease prevention. She has since pivoted and focused more so on building her own personal private counseling business. She has a Master's in Nutrition from Boston University and completed her Dietetic Internship through Simmons College in Boston, Massachusetts. In her "free" time she enjoys staying active, writing, reading nonfiction books, and partaking in the local food scene.
---
Do you want to be featured in the MAND Blog?
We invite anyone and everyone to submit a blog post! It can be a recipe, book or article review, a hot topic, or just introduction to your daily life. We just ask that the post is no more than 500 words, features a photo and you write a biography. Think of this as your chance to market, connect with other MAND members and spread nutrition cheer!
Please send all submissions to: Sierra Parker and Dana Steinmetz, editors of Today@MAND: newsletter@eatrightma.org.
---
Any Academy member, no matter their state of residency, can select MAND as their affiliate association. We welcome members from all locations! MAND members who have chosen another affiliate state may inquire about how to become a Massachusetts Academy of Nutrition and Dietetics Supporter Member and start receiving all MAND benefits by e-mailing MAND's Administrative Director, Maureen Kelly Gonsalves, MEd, RD, at admin@eatrightma.org.