---
Time to give thanks and take a breath. It has been a whirlwind of a month. There was snow, an election, soar in COVID cases, 70° weather… and it is only mid-November. So whether you take a breath by enjoying a fall hike or walk, whipping up a recipe with honeynut squash, seeing family or friends, or taking on the challenge to volunteer, you deserve it!
Lastly, yes, Thanksgiving is around the corner, so it is important to highlight the history of food and public policy in the US. If you are interested in learning more, Socials for Success will host: "The History of Food Policy with Food Historian Sarah Lohman" on Wednesday, November 18th. Or read below about Consumer Protection and the Academy's New Incident Reporting Tool. Perhaps even join one of MAND's monthly Public Policy Panel Zoom calls, held the third Wednesday of each month at 6:45 pm. Or work with the Food is Medicine Massachusetts (FIMMA) Community Based Organization task force, which is looking to expand and diversify its membership and recruit volunteers to assist with a new public-focused advocacy campaign. Email Sarah Conca with all your questions.
---
Public Policy: Consumer Protection and the New Incident Reporting Tool
As dietitians, we see the aftermath of unqualified individuals providing nutrition advice all the time. A patient hospitalized for heart failure exacerbation because he put Himalayan pink salt on all of his food, after hearing it was a healthy alternative to regular salt. A malnourished client with cancer comes in and is following a juice-only cleanse. A new referral with stage IV kidney disease is on the paleo diet under the advice of her nutritionist. 
In my own experience, I have come across some advice from non-registered-dietitian nutritionists that is accurate and helpful for general healthful eating. But more often, I have seen advice that is actually false, and occasionally actively causing harm to my patients or the public- particularly when it comes to medical nutrition therapy.  When this happens, I can't help but get angry and frustrated. I will vent to my registered dietitian colleagues, who are also much too familiar with these situations. I will keep these experiences in the back of my mind when I hear of the latest juice cleanse, and once again explain the science and role of a dietitian with peers who are genuinely interested in nutrition and health, but slightly misguided. However, the problem with my chain of response is that it feels like the movie Groundhog Day… the unfortunate cycle continues to repeat itself.
This is where consumer protection public policy comes in: dietitians have the ability to break this dangerous cycle by taking an active role in advocating for the safe delivery of nutrition therapy to the public. The easiest way to get started is through AND's new Incident Reporting Tool (IRT). It provides a streamlined way for dietitians to document nutrition stories of harm as well as dietitian success stories. The collective of information gathered by the IRT will ultimately be used to continue strengthening consumer protection and fighting nutrition misinformation across the US. The process only takes 5-10 minutes to create a productive response to potential or actual episodes of harm. Dietitians can use the IRT to document stories on behalf of their clients, but the tool is also available for public use. Other health practitioners are also encouraged to use the IRT. The Academy will securely maintain these incident reports and provide compiled data to states consistent with legal privacy restrictions.
So take action this November and make a change before the next Groundhog Day.
Find the IRT here: https://www.eatrightpro.org/advocacy/licensure/incident-reporting-tool
If you have questions about the Incident Reporting Tool or would like the IRT introduced to your organization, feel free to email Jule at jule.odea@gmail.com
Check out the consumer protection page on MAND's website here: https://www.eatrightma.org/page/consumer-protection
---
Butternut & Honeynut Squash 
 Who says size matters? 
✔️ The Honeynut Squash may look like a miniature Butternut Squash but it is packed with fiber, flavor and nutrients. This cute mini Honeynut came out of a conversation between iconic chef, Dan Barber, and a professor of plant breeding and genetics, Michael Mazourek. 
✔️ The flavor is intense sweet and nutty compared to Butternut Squash.
✔️ Puréed Butternut, Honeynut Squash, Sweet Potatoes and Carrots all contain beta carotene, a precursor to immune supporting Vitamin A- key in keeping respiratory and gastrointestinal mucosal membranes healthy. Honeynut Squash is said to have twice the amount of beta-carotene compared to an equal amount of Butternut Squash.
✔️ Squash are also rich in lutein and zeaxanthin, which benefit eye  health by reducing the risk of cataracts and age-related macular degeneration.
✔️ The Honeynut can replace most recipes calling for Butternut Squash- plus the peel is edible!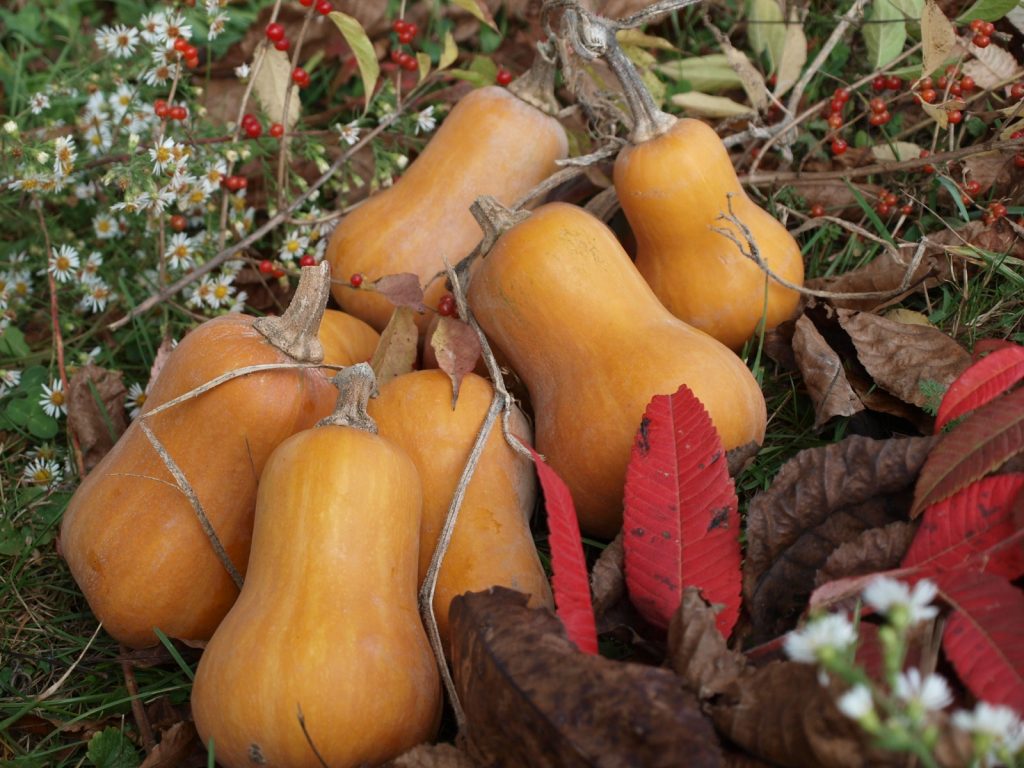 Have you tried the Honeynut Squash?
Roast in the oven- slice in half, rub on some coconut or olive oil, and bake at 400 for about 20 minutes.
Add to soups, smoothies, muffins, pancakes, scrambled eggs, etc.
Substitute a combination of butternut squash & honeynut squash for canned pumpkin.
Bake Squash Muffins!
Whole Grain Squash Muffins
Ingredients:
1 cup Whole Wheat Pastry Flour
2/3 cup Quinoa Flour 
1/2 tsp baking soda
1/2 tsp baking powder
1/4 tsp salt
2 1/2 tsp. pumpkin pie spice
1/3 cup Safflower Oil
1/2 cup puréed Butternut Squash
1/2 cup puréed Honeynut Squash
2 eggs
1/3 cup maple syrup
2-3 tbsp. oat milk
Directions:
Whisk all dry ingredients together in a bowl.  
Whisk all wet ingredients together in another bowl.
Combine both mixtures and pour evenly into 12 muffin cups lined with silicone liners.  
Bake at 350 degrees for 18-20 minutes.
---
Jody Bergeron, RN, BSN, MS, CEN, works in critical care for Cape Cod Healthcare. She obtained her Masters in Human Nutrition from the University of Bridgeport and was enrolled at the University of Alabama's College of Human Environmental Sciences Online Dietetics program. She has 30 years of experience working in healthcare with the past 20 years in critical care nursing. She served 9 years in the Army Reserve as a military officer in a Combat Support Hospital as a critical care RN. During her service she was in charge of the weight control program. She currently has interests in phytonutrient research, disease prevention with a focus on heart and brain health and healthy aging. She enjoys time with her family, skiing, scuba diving, traveling, knitting, cooking/baking/recipe development, and sharing science based nutrition information on social media and food photography.   Instagram:  @jody_bergeron    Twitter:  @BergeronJodyA
---
Mand Blog
Have you thought about posting to the blog, but don't know what you could contribute? 

 At MAND we welcome anything from recipes, your personal update, interesting research articles (almost a mini lit review), pictures from events, podcasts people have been listening to, etc. Just keep to less than 500 words and include any resources. Make sure to include your very favorite photo!

Send us an email: newsletter@eatrightma.org.