Give yourself a pat on the back – we made it! Celebrate the end of 2020 with Dana Steinmetz as she recaps a year of MAND. Gabriel Lopez also shares how COVID-19 has impacted his studies and learning modalities as a Master's student. Happy New Year!
---
A Look Back at MAND 2020
2020 has been quite the year for MAND!
We started January by getting our hearts pumping with Socials for Success' "Indoor Cycling Class at Turnstyle." February brought slightly longer days of sunlight and we learned about the Power of Phytonutrients and Vascular Health with Jody Bergeron, MS, RN. Then, everything changed in March with the rise of the COVID-19 pandemic. Unfortunately, the annual Day on the Hill was cancelled. Health care providers began further voicing the importance of telehealth services. During April we bought T-shirts to help fund scholarships, attended the SEMDA workshop for empowering our clients and ourselves, and learned about plant-based diets for children with Jill Castle MS, RDN. In May we watched the House pass the HEROES Act which considered the rising rates of food insecurity. In June we saw further strides for coverage in telehealth as the Senate passed 'An Act Putting Patients First.' Amy Branham also reviewed SNAP & SNAP-Ed Updates for Massachusetts. July saw the launch of Boston Alliance of Diversity in Dietetics (BADD) led by Michele "Shelly" DeBiasse, PhD, RDN and Deanna Belleny, MPH, RDN. August saw the first (socially distanced) social of the year with yoga in Brookline. In September we wore our brightest orange at work, school, and home for Hunger Action Day. The leaves began to change in October and we celebrated National Heritage Month and heard from Shennie Quintanilla MS, RD, LDN and her tribute to Hispanic Heritage Month. In November we learned about The Aging Bariatric Patient with Kris Mogenson MS, RD-AP, LDN, CNSC, and Normal Eating around the holidays with Nancy Clark MS, RD, CSSD. Which finally brings us to December! We celebrated the end of the year with culinary historian Sarah Lohman as we traveled back in time to learn about the battle to cerate our modern food policy.
Thank you to everyone who followed us in 2020 and see you in 2021!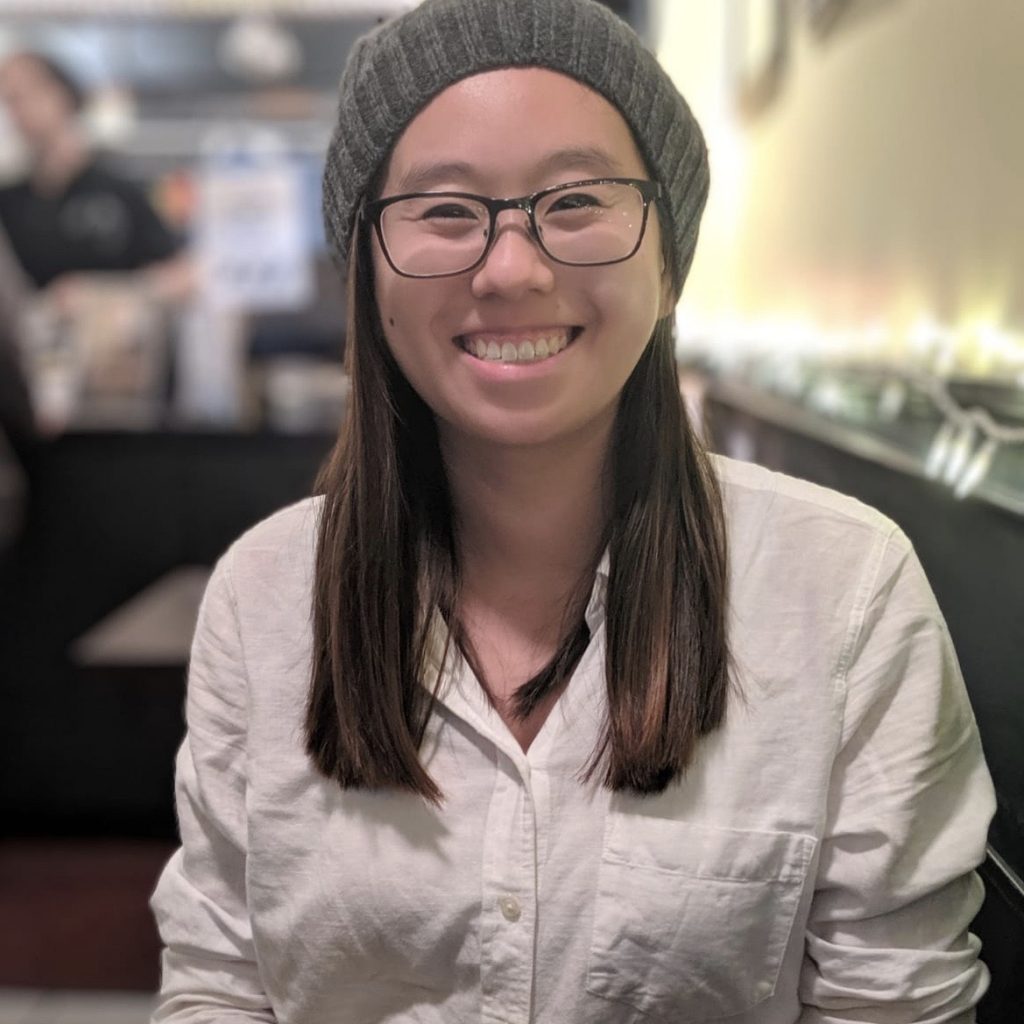 Dana Steinmetz, RD, LDN serves as your Director-Elect of Member Communications and currently works as a clinical dietitian in a large Boston-based hospital. She has been working in the field of nutrition and dietetics for one year and has loved every moment! When nutrition is not on her mind, she can be found playing beach volleyball, binge watching The Office on Netflix (likely for the 10th time) or exploring all that Boston has to offer.
---
Students and Dietitians Adapt to the COVID-19 Pandemic
The COVID-19 pandemic has clearly changed how dietitians, and all healthcare professionals for that matter, deliver their services. While making the adjustment has been difficult, I believe it has helped dietitians find different ways to adapt and expand in a positive way. Not only that, but it doesn't end there – I am excited to see the many new ways that future dietitians choose to deliver their services and touch more lives as a result of what was started by the pandemic. If anything, it has highlighted the fact that ours is a field that is able to adapt and thrive in various situations.
Specifically, delivering dietetic services from an online approach has proven to be a very viable and efficient way to reach a large population. I have personally heard from several dietitians who have told me that they will likely continue to only deliver services from a virtual platform even after COVID. And why shouldn't they? From a financial perspective, dietitians can reach a wider client base by using online platforms than they otherwise would be able to. From the perspective of helping our population develop healthier relationships with food, not only can we reach a wider audience, but as our client base becomes largely filled with generation Z'ers, we can communicate with them in a medium that they themselves are very comfortable with.
During the spring semester of 2020, I completed my practicum at the Boston University Terrier Fueling Station, where I had the opportunity to work with Boston University athletes. After the COVID-19 pandemic, however, we were forced to adapt and complete our semesters remotely. As a result, we had to think of new ways to gain hours to complete our practicum. While trying to think of ways to deliver helpful nutrition content to our athletes, I became interested in the popular food recipe videos seen on social media platforms. In these videos, I saw an opportunity. Are dietitians not experts and leaders in this area? I decided to make food recipe videos based on the recipes that the Fueling Station provides to our student athletes. In this way, our athletes would be able to make these recipes during quarantine while following along with the videos. After all, watching a recipe being done in a video tends to make the task seem less daunting, less intimidating, and more doable when compared to just reading the recipe on paper. My point is that I believe there is room for dietitians to expand into many areas of nutrition that are currently being occupied by others, and I can't wait to see what happens!
We are leaders and future leaders in food, dietetics, and food culture in general. That being said, I believe it is our responsibility to find ways to adapt and give our client base information in modes comfortable for them. As the world, and our client base, becomes more technologically advanced, we must not forget to move along with it!
By: Gabriel Lopez, Master's Student in Dietetics at Boston University.
---
Do you want to contribute to the MAND Blog?
We just ask that it is less than 500 words, and you please submit a photo with a short personal biography to include with the post.
Consider writing your own feature article and send your submission to Sierra Parker and Dana Steinmetz, editors of Today@MAND: newsletter@eatrightma.org.