DEI Bay State Potluck Recipe Collection!
Share your favorite culturally diverse recipe with MAND members! The MAND DEI Committee is looking for exciting international recipes to begin a collection featuring a variety of cultural foods.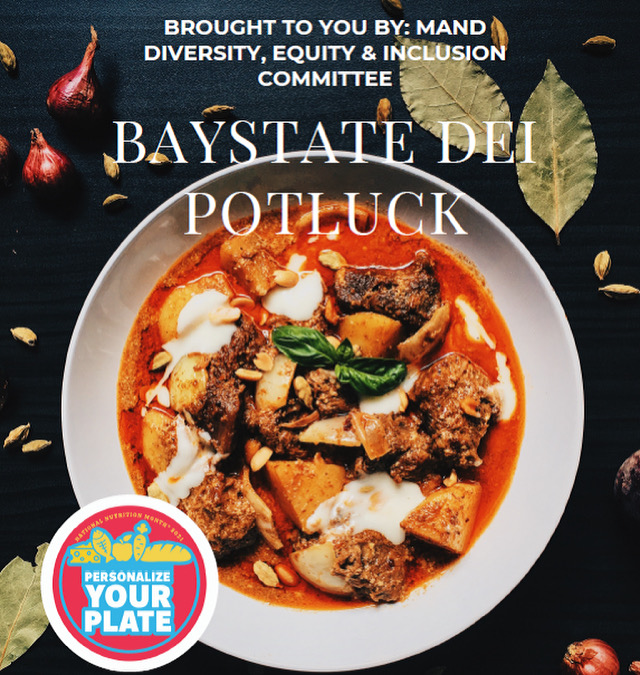 Do you have a cultural or diverse ethnic recipe to share?  We'd love for you to share your recipe so that we can begin to build a recipe collection to be featured on the MAND Diversity and Inclusion webpage. Eligibility is open to dietetics professionals (RDNs, and NDTRs), dietetic interns and current dietetics students regardless of MAND or AND membership status.
Recipe submissions will be entered into a random drawing to WIN a $25 Etsy Gift Card! Please submit your recipe by March 31st.
Find more information and guidelines HERE: bit.ly/DEIrecipecollection
Also feel free to email your favorite recipe to newsletter@eatrightma.org to be featured on the MAND blog in the upcoming months.