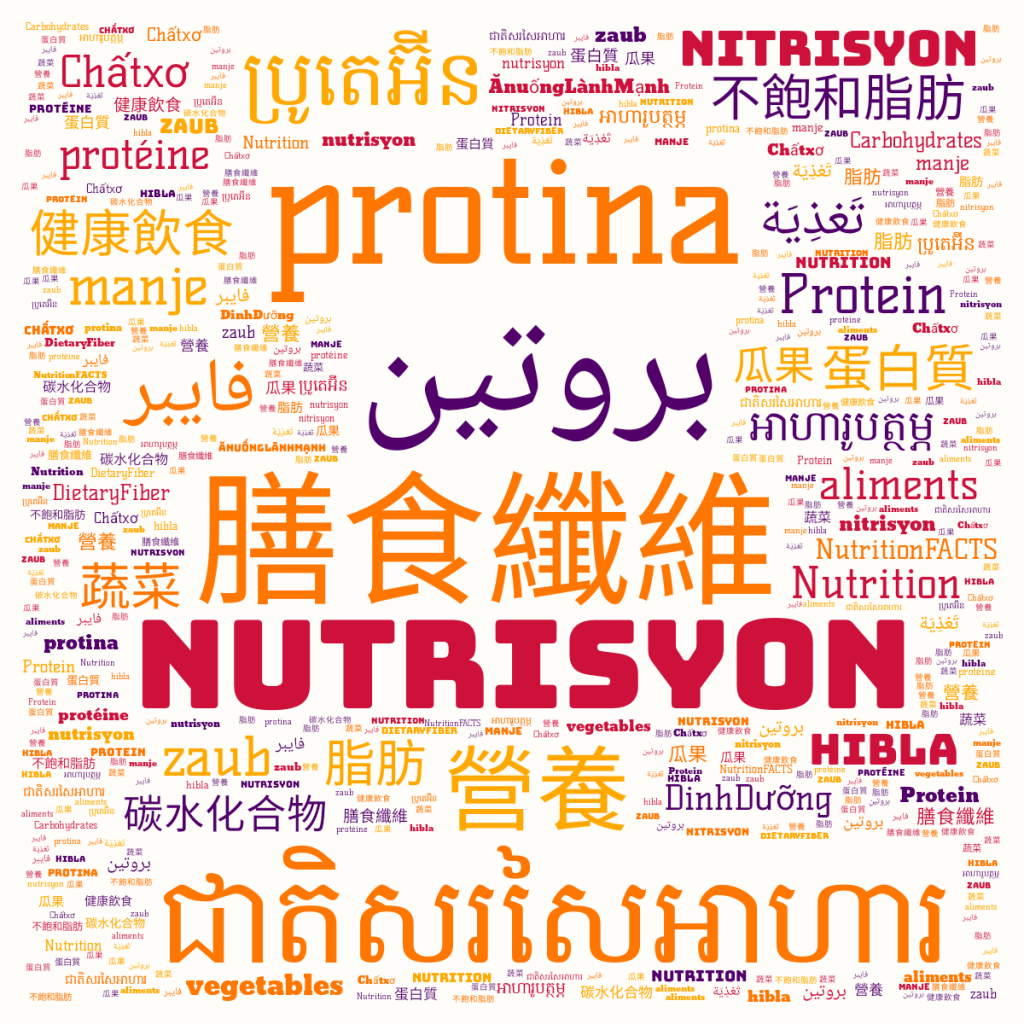 Since the Covid 19 pandemic worldwide and in the United States (US), we have found more evidence in the areas of how social determinants of health (SDoH) impact health outcomes. Along with that notion, we also have increased attention in the areas of cultural competency and cultural humility. Most efforts are dedicated to increasing understanding and providing culturally competent care or services to close the SDoH gap. SDoH is one of the many objectives in Healthy People 2030 where "healthcare access and quality" is one of the domains of focus.(1,2) Data also indicated, limited English proficiency (LEP) patients in US are at higher risk of 30-day readmissions, longer length of stay in both the in-patient and emergency room settings, and adverse events.(3,4)
Today, I would like to highlight the area of Social Determinant of Health in underserved and linguistic minority communities and how language barrier is a major barrier to quality healthcare access for these communities.(5)
The current trends in healthcare access improvement have been exploring innovative ideas in use of technology (telehealth access to remote areas or home bound patients/clients) and language interpretation services for patients/clients with language barriers. The goal is to help break down the barriers to healthcare access for these groups.(6)
Medical interpretation services come in several forms: In person, telephonic, or video(virtual) call. In person interpreting is preferred by both provider and patient in most cases, usage of video call interpretation is still limited, while telephone interpretation is the most commonly available option.
Researches on medical interpretation services in comparison to services without interpreters or use of ad-hoc interpreters such as by family members or friends, showed favorable outcomes on improved health access and health outcomes. However, up to this date, few researches in the US are focus on compare the effectiveness between medical interpreters and bilingual providers.(6)
"If culture was a house, then language was the key to the front door, to all the rooms inside."
~ Khaled Hosseini, Afghan-born American novelist and physician~
In the United States, about one in five households will speak a language other than English. The top 5 languages used at home in the United States beside English are Spanish, Chinese (Mandarin and Cantonese), Tagalog, Vietnamese and French. Within the communities that reported speaking non-English at home, the top 5 reported as speaking English less than very well are: Vietnamese, Chinese, Korean, Russian and Afro-Asiatic. (7)
When providing medical nutrition therapy (MNT) to persons of limited English proficiency, cultural humility is imperative to reach collaborative nutrition goals between provider and patient to promote lifestyle changes. Motivational interview (MI) is the cornerstone in this process. Nutrition professionals employ all forms of communication during MI, including verbal, non-verbal, written, visual communication and active listening. For a MNT consult that requires a medical interpreter, we have to work within the patient-interpreter-provider triad. In my personal experience, MNT consultation with interpreters takes double the time and the amount of information exchanged is usually focused on the essential due to time constraints. In person interpreters will yield the best results most of the time compared to telephonic or video call interpreters. However, results are often suboptimal compared to a session when I can share information and discuss intervention in a shared language environment.
Here are some of the challenges when patients require language interpretation from my experience and informal feedback from my colleagues:
Access to medical interpreters is not always easy and smooth. In person interpreters are limited, telephonic services (for less commonly used languages) may also delay as they try to locate an available interpreter. Most telehealth sessions will need to switch to use the telephonic interpreter option.
Assessing the emotion or help mitigate stress for patients though interpretation is less accurate and decreases effectiveness. The level of trust may be weaker compared to consult when the patient and provider use a shared language.
Time constraints limit the amount of information to the most essential and critical. Lessen time to hear patient's feedback of the provider on recommendation and intervention. Consults with interpreters required double the time for obvious reasons, however, duration of most visits is usually standard regardless with few exceptions.
Patients prefer to use family members or friends to translate during medical visits. This preference may be a signal of a patient's emotion and trust.
Retention rates with patients of language barrier are generally lower compared to same language care. Fewer follow up and more cases of no show.
The above are only a few major challenges when working with patients with language barriers. The cost of providing a medical interpreter also adds to the financial burden to the healthcare cost. Language barrier is the doorway of the barrier to care, the bigger barrier is understanding of cultural context related to healthcare, the overall wellness access and need at the community level. Some research in Africa and Europe shows significant health improvement when the provider speaks the local community language with the patient and nurses have better communications with patient and family when they share the same language with the patient.
"If you talk to a man in a language he understands, that goes to his head. If you talk to him in his own language, that goes to his heart."
~ Nelson Mandela ~
In order to overcome this challenge, the long term economically advantageous solution is to cultivate bilingual practices and promote the training and hire of Language-concordant professionals (8,9)in all areas of healthcare. Also need to increase or start researches in healthcare access and quality with comparison between Language-concordant professionals and use of medical interpreter services. Currently, California is the only state making bilingual cultural knowledge an explicit priority. We need more healthcare providers with bilingual skills that match the needs of their local communities. In nutrition care, we need more Registered Dietitians with bilingual skills to help close the gap of social determinants of health in linguistic minority communities in order to improve nutrition related health issues.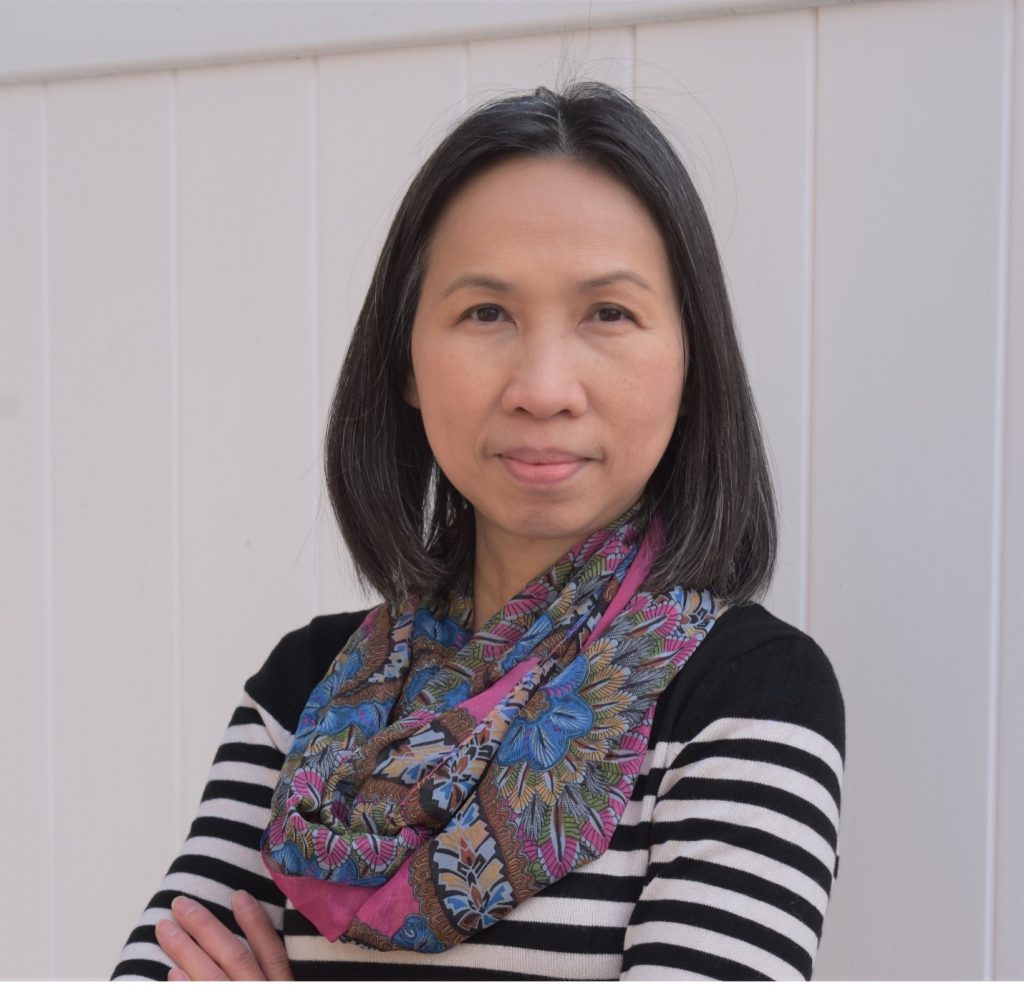 Quynh Vuong Tu, RDN LDN CDCES is a first-generation immigrant from Vietnam. Growing up in a Chinese community in Saigon, she had the advantage to learn and speaks Vietnamese, Cantonese and Mandarin before she learns English. Quynh is currently a telehealth provider with the focus on Diabetes Self-Management Training and Medical Nutrition Therapy. Quynh is a steering committee member of Massachusetts Statewide Diabetes Network and is also an advocate for current policies which impact care and health outcomes for persons with diabetes and nutrition care benefits.
References and additional readings
MAND Blog
Have you thought about posting to the blog, but don't know what you could contribute?
At MAND we welcome anything from recipes, your personal update, interesting research articles (almost a mini lit review), pictures from events, podcasts people have been listening to, etc. Just include any resources. Make sure to include your very favorite photo!
Send us an email: newsletter@eatrightma.org.
Please note we check this email about 1-2 times each week. We receive many submissions, but will do our best to reply to each request.
Disclaimer of Liability: The Massachusetts Academy of Nutrition and Dietetics' Blog strives to provide evidence-based nutrition information. Nothing on this website, its associated blog, or any social media channels should be considered advice or diagnosis. The content is for educational purposes only and not a substitute for personal, professional medical care or diagnosis. MAND does not endorse any products or services mentioned. You are urged to consult your primary care provider regarding any health condition or issue. MAND is not responsible for the content or claims of third party websites or providers.