It has been a long year and December is here. How are you staying healthy? Are you taking care of your mental health, enjoying some fresh air, and sleeping? Read below to hear some tips from MSDA's contributor, Julia Boisselle. Also meet Wendy Ng, the Local Advisor for BADD. Don't forget about next week's Socials4Success event on December 16th about the History of Food Policy with Sarah Lohman. Look ahead to 2021 and join NEMDA for their winter / spring virtual CEU series entitled "From Motherhood to Childhood: Nourishing Moms & Children Throughout the Lifespan."
---
6 Ways to Stay on Track During the Holidays
Thanksgiving, Christmas, family gatherings, New Years… they all mean more parties, more stress, more quality time with loved ones, and ALL the food. During the holidays, we often hang out for hours mindlessly eating and drinking, especially when we are relaxing and taking time off from work. It's easy to make excuses for not exercising and eating healthy, but just 200 extra calories a day can lead to weight gain over a several week period and few of us shed the extra pounds post holiday season. Even though gatherings might look a little different this year, the holidays can still keep us from our normal healthy habits and bring in the heavier foods.
Overeating, losing sleep, and falling off of a typical exercise routine can leave us starting the new year desperate for a "quick fix" or diet that ultimately will not give us lasting results or anything we can sustain. With the holidays coming up, let's approach them confidently and guilt-free, while leaving some room for the foods we love and without losing progress.
Here are 6 easy ways to stay on track during the holidays and still enjoy those favorite treats:
Keep healthy, nutrient dense snacks on hand

Having unprocessed snacks like fruit, veggies, nuts, lean meat like grilled chicken and turkey on hand will help fill you up and give you energy throughout your day. Try preparing it at the beginning of each week to set yourself up for success.

Drink smart

Festive cocktails and eggnog can add loads of calories to your holiday meals without you even realizing it. Prioritize hydrating with water first and enjoy 1-2 drinks if you choose.

Use a small plate and pause between seconds.

Listen to your body. Are you actually hungry? If you are, have some more. If you're feeling full, take a break. You've probably had enough food. Using a small plate can help you feel satisfied once you've finished because it's easier to feel like you've had a full meal.

Prioritize sleep and self care

Neglecting to sleep enough or take care of ourselves can lead to more cravings and seeking food as a source of comfort. Try to get between 7-9 hours of sleep each night, and take moments to relax and think about what you're thankful for.

Get active!

Grab your coat and gloves and go for a walk after a big meal. This simple addition to your day can help aid digestion and burn some of those extra holiday calories. Having trouble getting motivated? Try a fitness class or ask a friend to be your workout buddy.

Save room for your favorites

Staying on track and watching your weight doesn't mean that you have to deprive yourself. Survey the options-maybe it's your mom's homemade stuffing or your aunt's chocolate pie. Chew slowly and ENJOY IT! No need to feel guilty!
Resources:
1. https://www.cdc.gov/diabetes/library/features/holidays-healthy-eating.html
2. https://www.health.harvard.edu/blog/12-tips-for-holiday-eating-201212245718
3. https://www.collegenutritionist.com/blog/2018/7/2/top-tips-to-avoid-overeating-at-a-summer-bbq
4. https://www.healthline.com/nutrition/tips-to-avoid-holiday-weight-gain#TOC_TITLE_HDR_22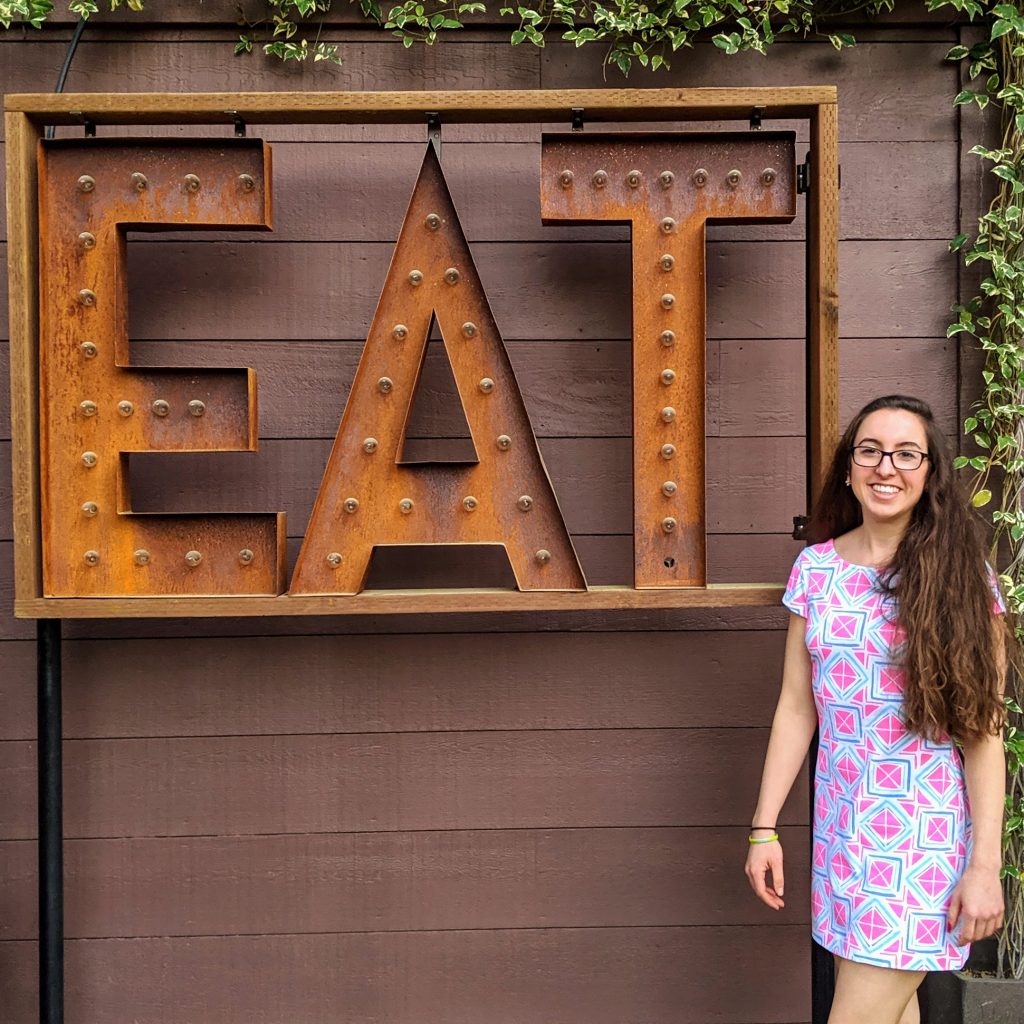 Julia Boisselle grew up in Massachusetts and is a Nutrition: Dietetics graduate from the University of New Hampshire. Between cycling, skiing, running, dancing, and doing gymnastics she has always had a passion for health. She is now an Orangetheory Fitness Coach, a personal trainer, and has taught nutrition classes and workshops in the community. She loves sharing her love of fitness and nutrition with elementary schoolers all the way through senior citizens and always strives to help people find their favorite ways to get active and healthy!
Wendy Ng, the Local Advisor for Boston Alliance for Diversity in Dietetics
Boston Alliance for Diversity in Dietetics (BADD) was started in May 2020 from a grant from the Academy of Nutrition and Dietetics. The goal: "to organize social justice-minded students, interns, and professionals in dietetics in the Boston area toward a vision of racially/ethnically, gender/sexuality and ability diverse profession of dietetics that more closely reflects the demographics of the US population by 2030." Wendy Ng, the Nutrition Manager with Quincy Community Action and a graduate of University of Massachusetts Amherst, is the Local Advisor for BADD. We connected with her to learn more about diversity, equity and inclusion in dietetics.
"The U.S population is growing and becoming more diverse than ever, yet according to the Academy of Nutrition and Dietetics as of July — out of 93,320 Registered Dietitians, 81.1% are White and only 3.9% are Asian, 2.6% are Black, and 3.1% are Hispanic," says Ng. In addition, there are prohibitive cost and time barriers to actually become a dietitian, like the unpaid internships or master degree requirements. Thus from the very start, many black, indigenous and people of color (BIPOC) persons can be at a disadvantage when attempting to pursue the field of dietetics and address healthy disparity. Ng knows this and is devoted to providing oversight and guiding strategic decisions made by BADD to mentor BIPOC students. "As a first-generation quad-lingual Asian-American Dietitian, I hope I can share personal experiences and provide guidance, support and mentorship to BIPOC students figuring out their place in the nutrition world in order to dismantle some of the systematic barriers we face in this field."
Today, how can we help improve diversity in the field of dietetics and address disparities? How can we come together to educate about culturally appropriate food and change a white-centered field?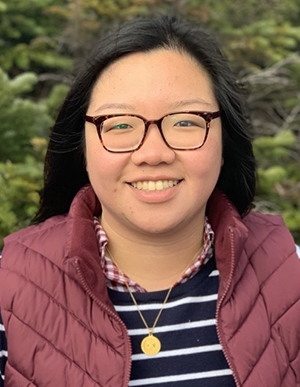 Get Involved: To join BADD, please visit their website: https://sites.bu.edu/badd/. On the "Contact Us" page there is a form to complete to become a member.
Article adapted from University of Massachusetts: School of Public Health and Health Sciences with permissions from Wendy Ng and written by Sierra Parker, MAND Director of Member Communications/Public Relations.
---
MAND Blog
Have you thought about posting to the blog, but don't know what you could contribute?
At MAND we welcome anything from recipes, your personal update, interesting research articles (almost a mini lit review), pictures from events, podcasts people have been listening to, etc. Just keep to less than 500 words and include any resources. Make sure to include your very favorite photo!
Send us an email: newsletter@eatrightma.org.