By: Sue-Ellen
https://www.360girlsandwomen.com/about
360 Girls & Women Jerk Tofu
Interested in trying tofu but not sure where to start? Or simply looking to switch up your meals? Give this flavor packed recipe a try! Tofu is quite versatile in that it takes on whatever flavor you season it with. Similar to chicken, it doesn't have an overpowering flavor on its own, and it often makes its mark by reflecting the other ingredients that you cook it with. Furthermore, it can be a good source of protein as it contains all of the essential amino acids your body needs! Give it a try and let us know what you think! You can even try pairing with a mango salsa which would complement this recipe nicely. MMMM yum!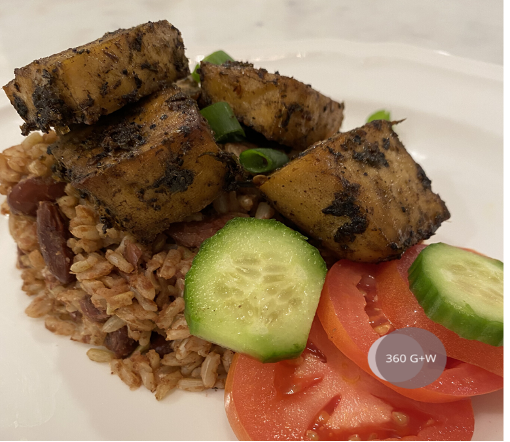 Ingredients
½ cup Wet rub Jamaican Jerk Seasoning
(Recommended Walkers Wood Traditional Jamaican Jerk seasoning – MILD)
1-16 oz (1 pound) Organic Tofu – Super Firm
1 tsp onion powder
1 tsp garlic powder
Salt to taste
1 tbsp grapeseed or avocado oil
2 sprigs scallion for decor
Directions
Preheat oven to 375 degrees.
Remove tofu from packaging, rinse and drain then transfer to paper towel. Wrap tofu in paper towel and press gently to remove excess water. Do this at least two times to rid excess liquid.
Next cut tofu into 1-1.5 inch cubes and set aside.
In bowl add the jerk wet rub with the dry ingredients and mix well.
Dip each tofu in the mixture using a tong and transfer to baking sheet that is lined with parchment paper or oiled.
Once all on the baking pan, drizzle oil evenly on the tofu.
Bake in oven for ~20 min on each side or until firm with brown appearance (make sure to turn over each piece so both sides are brown).
Remove from oven and let it cool. Serve with a cool salad and rice and peas or starch of choice.
Makes ~ 4 servings
About the Author: Sue-Ellen has been working in the healthcare field for over 17 years (!) and is a registered dietitian of over 14 years, with much time spent working in specialties such as pediatrics, women's health and wellness, Bariatrics, non-surgical weight management and diabetes. She holds her Bachelors of Science in Food Science and Human Nutrition and specialization in Dietetics with a minor in Health Education from the University of Florida and her Masters of Science in Nutrition and Wellness from Andrews University. She is a Certified Personal Trainer, Women's Fitness Specialist, and Board-Certified Diabetes Care and Education Specialist, AND holds a Certificate of Training in Adult Weight Management. Most recently she worked for over 6 years at Joslin Diabetes Center, and is now the founder and CEO of 360Girls&Women® – a holistic health wellness company for girls and women. Sue-Ellen is a co-author, health writer, speaker, recipe developer and has been featured in NewsFlash, PubMed, SELF, Insider, Harvard Health Publishing and more. At the end of the day, she is first a wife and mother to her children and likes to be called "the organizer" of her home. She enjoys cooking many dishes especially her traditional Jamaican meals and spending quality time with her family.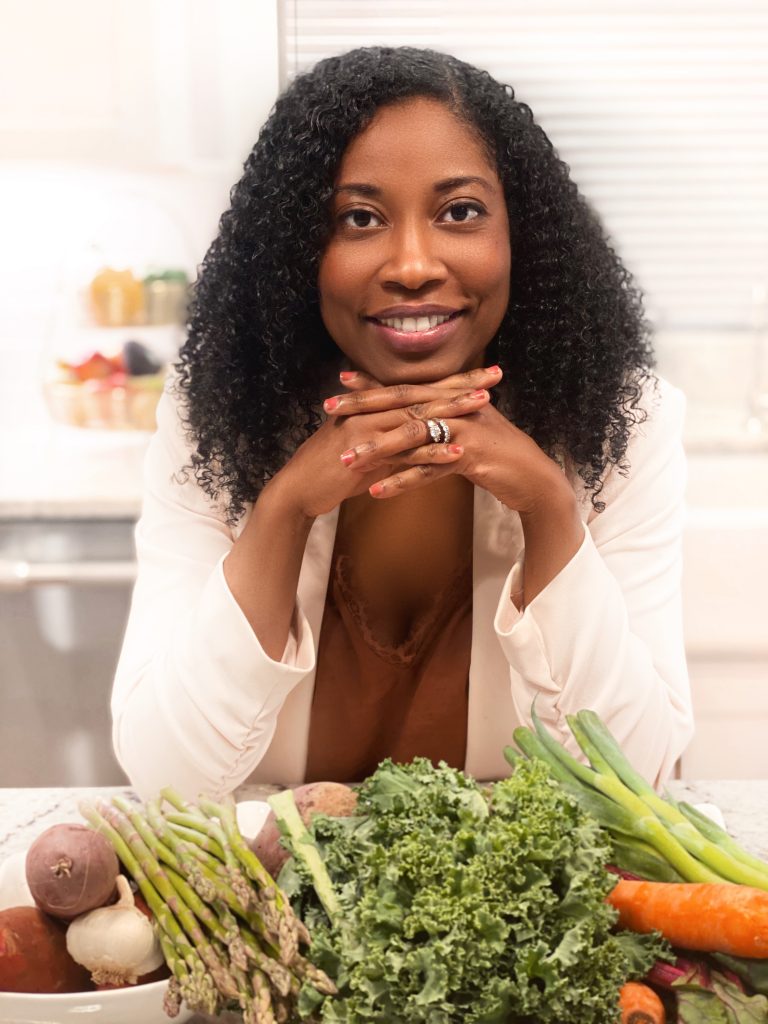 MAND Blog
Have you thought about posting to the blog, but don't know what you could contribute?
At MAND we welcome anything from recipes, your personal update, interesting research articles (almost a mini lit review), pictures from events, podcasts people have been listening to, etc. Just include any resources. Make sure to include your very favorite photo!
Send us an email: newsletter@eatrightma.org.
Please note we check this email about 1-2 times each week. We receive many submissions, but will do our best to reply to each request.
Disclaimer of Liability: The Massachusetts Academy of Nutrition and Dietetics' Blog strives to provide evidence-based nutrition information. Nothing on this website, its associated blog, or any social media channels should be considered advice or diagnosis. The content is for educational purposes only and not a substitute for personal, professional medical care or diagnosis. MAND does not endorse any products or services mentioned. You are urged to consult your primary care provider regarding any health condition or issue. MAND is not responsible for the content or claims of third party websites or providers.